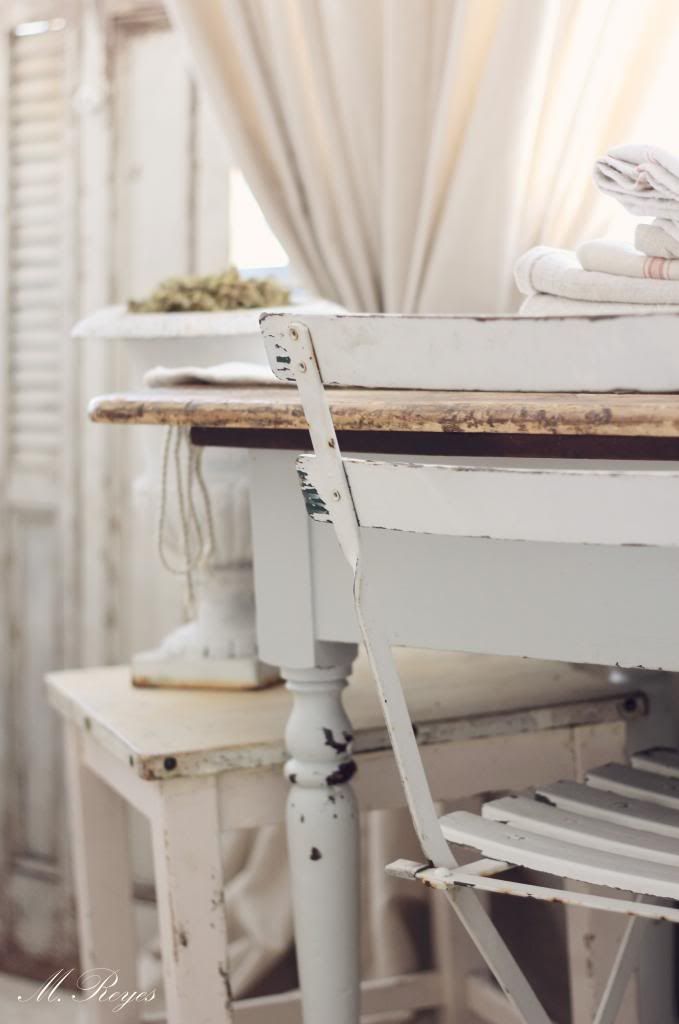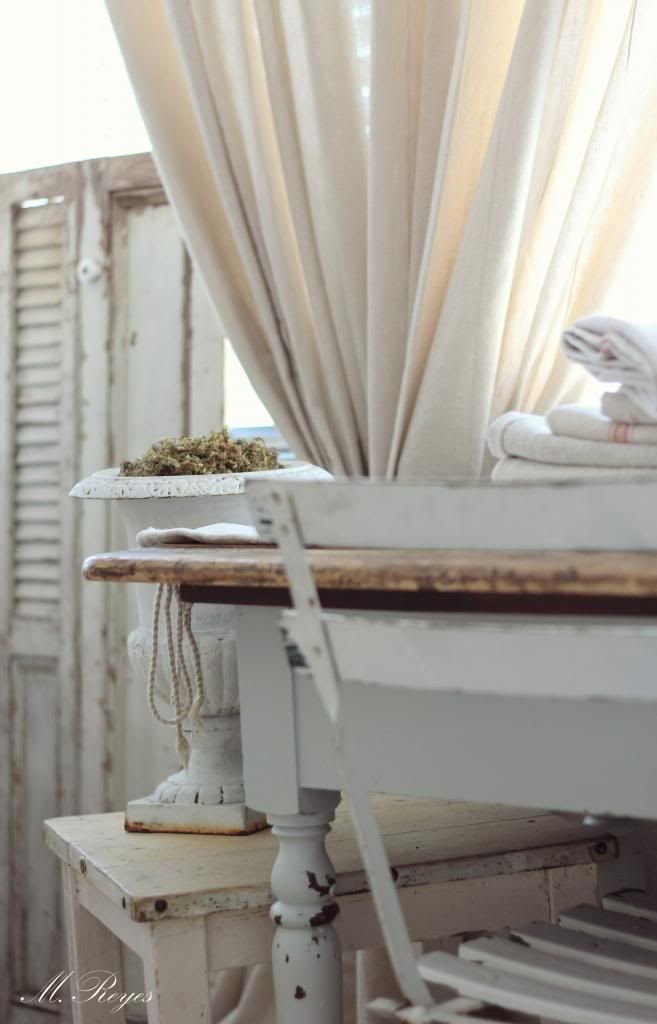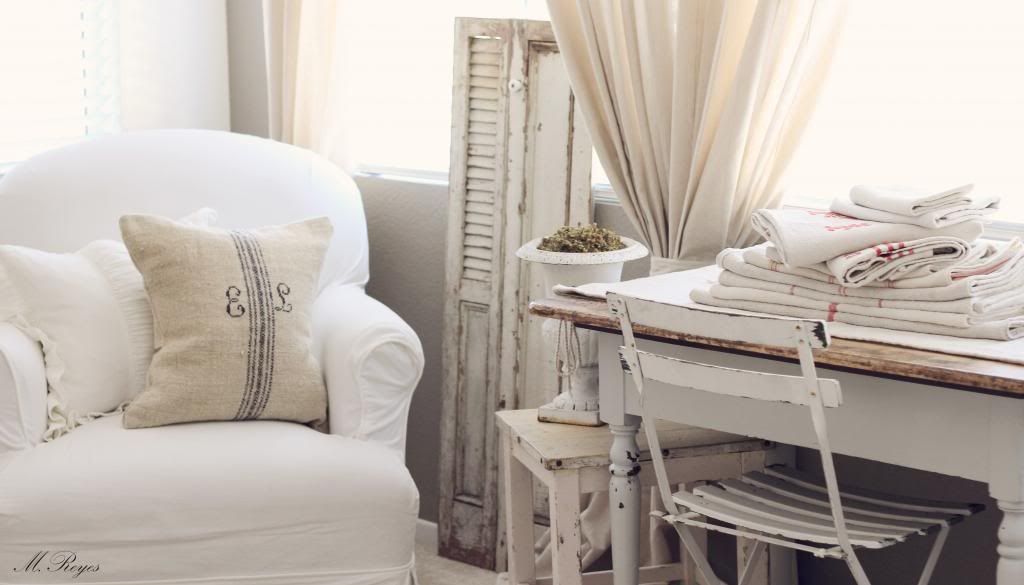 I re-arranged my living room last week and this is definitely a favorite spot. I love this little corner for reading and working on the computer. I will be changing the wall color again soon to match the rest of the house. I painted this wall a mocha color in November and I'm ready for a lighter look.
My favorite thing to collect right now are
Café au lait bowls. I love the look of the white ones with the gold flourishes on them. They blend perfectly with my white ironstone.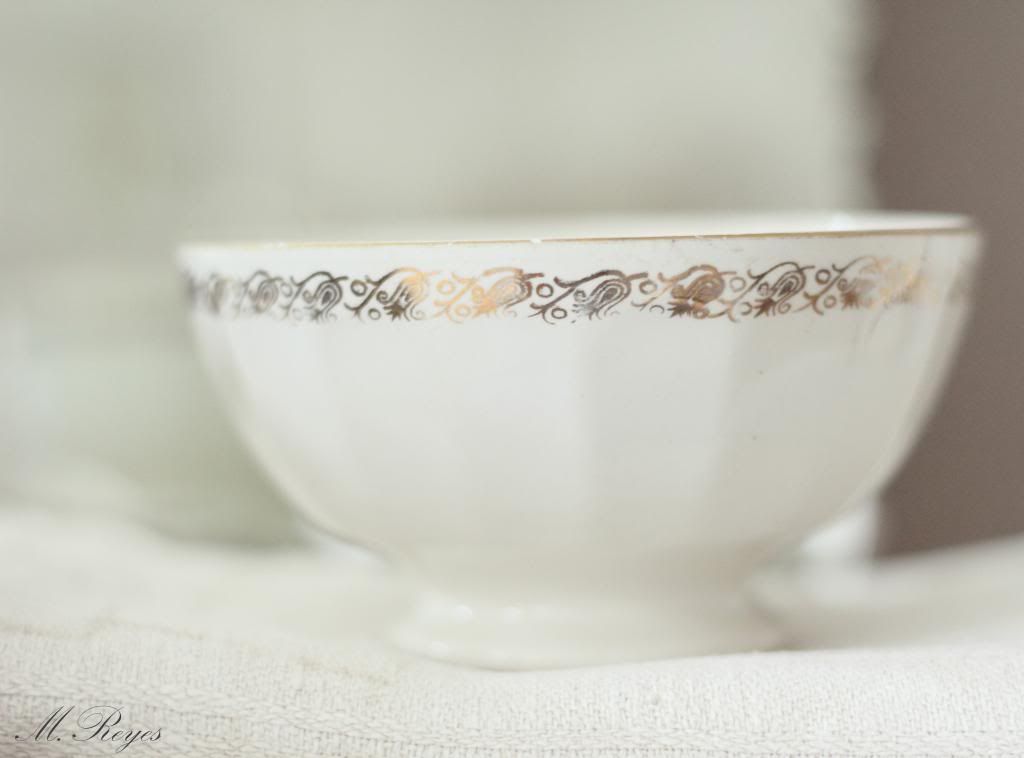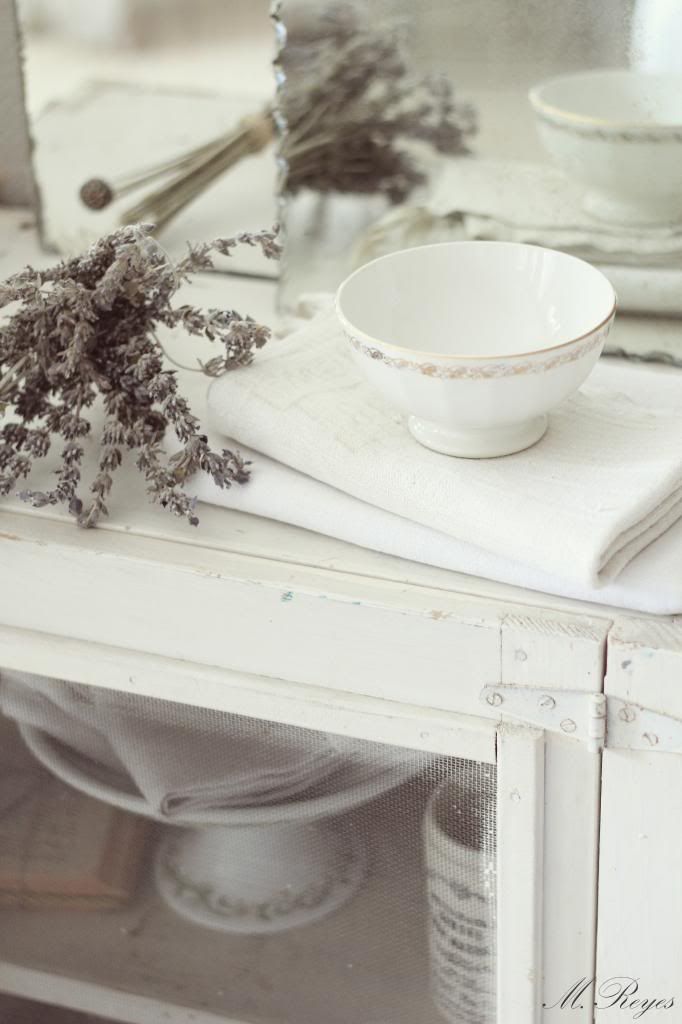 Busy week ahead~ My little one will be turning 5 next Saturday, so we have lot's to plan and do to get ready for his special day.
Wishing you all a fantastic weekend.